The basics

Olarm devices require an active subscription to work as they contain Olarm-managed SIM cards and consume online services which need to be maintained and paid for.

Subscription can be activated in two ways:

Via your security provider such as an Armed Response company.

Purchasing an Olarm subscription via the Olarm APP.

Please note: alarm events (eg. zone in alarm, panic medical emergency) cannot be forwarded to your security provider if you are on an Olarm subscription.

What are the prices?

We have a few device subscription options to meet your needs. Each package can have unlimited users.

6 Months subscription: R399

12 Months subscription: R749 (you save R49)

24 Months subscription: R1,249 (you save R347)

36 Months subscription: R1,849 (you save R545)

Users who subscribe to Armed Response services will be billed by their respective AR company.

How do I pay for my Olarm subscription?

For primary users, from the device homescreen:

1. From Settings, tap on Subscription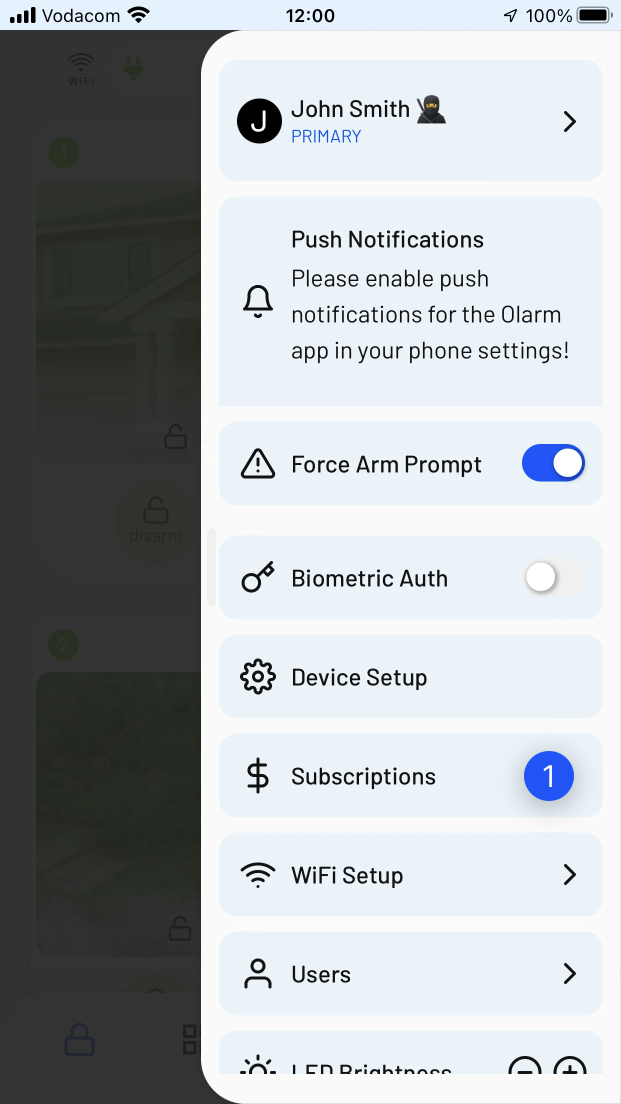 2. Add the device/s to cart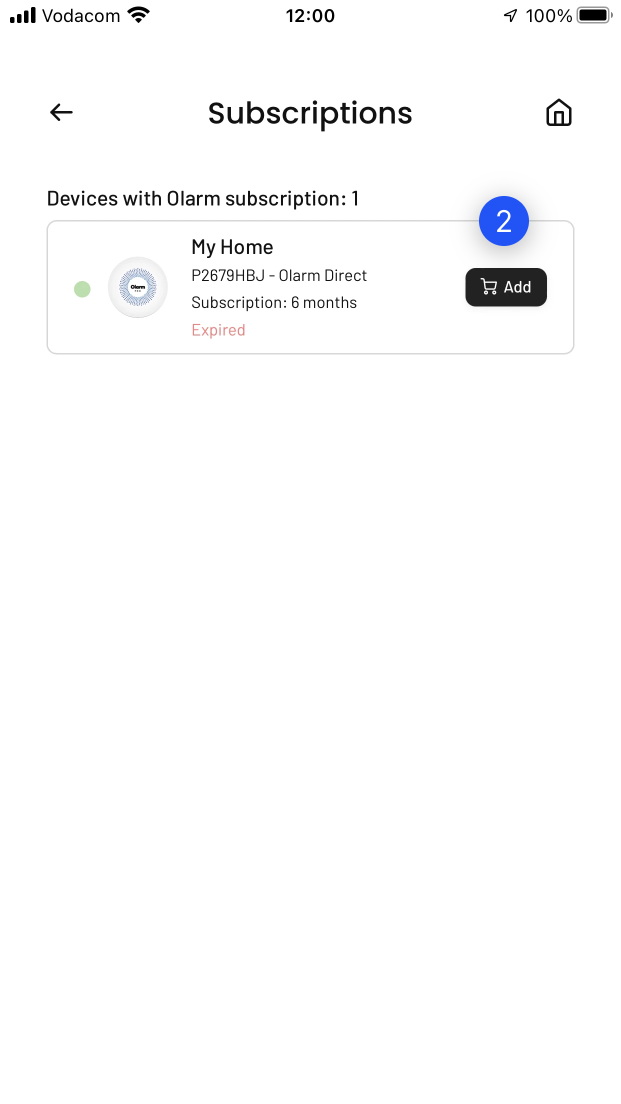 3. Tap Go to cart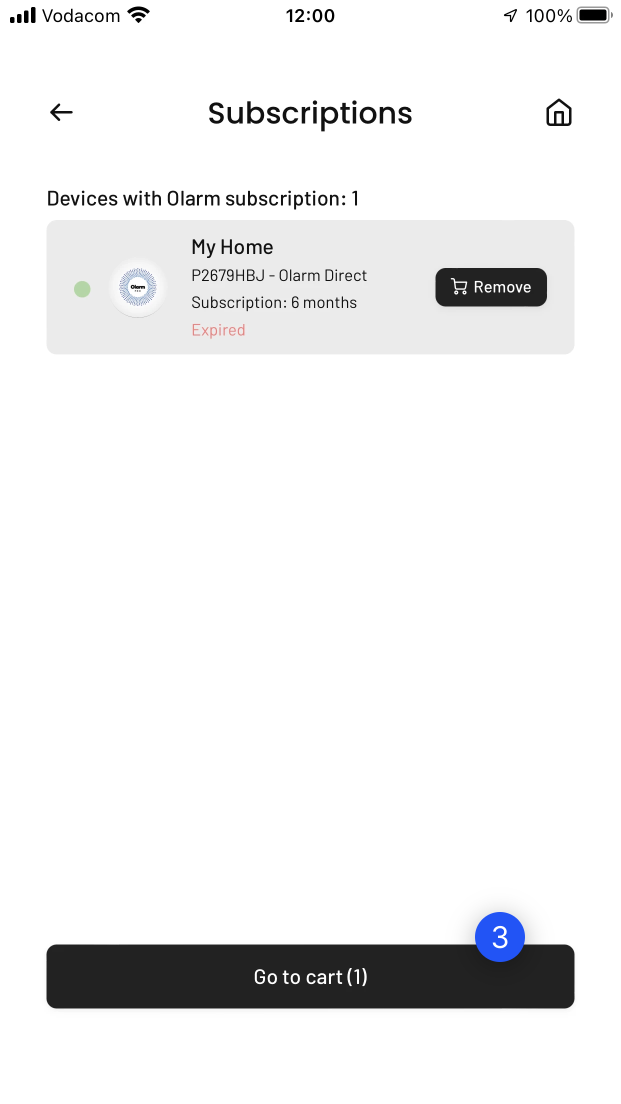 4. Select the subscription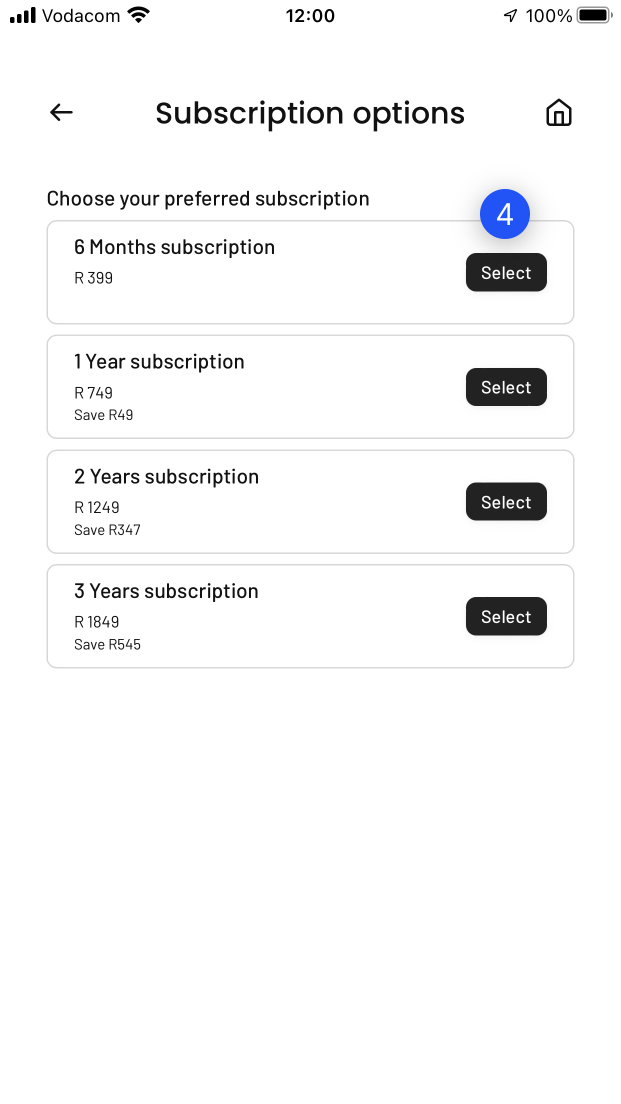 5. Tap Pay now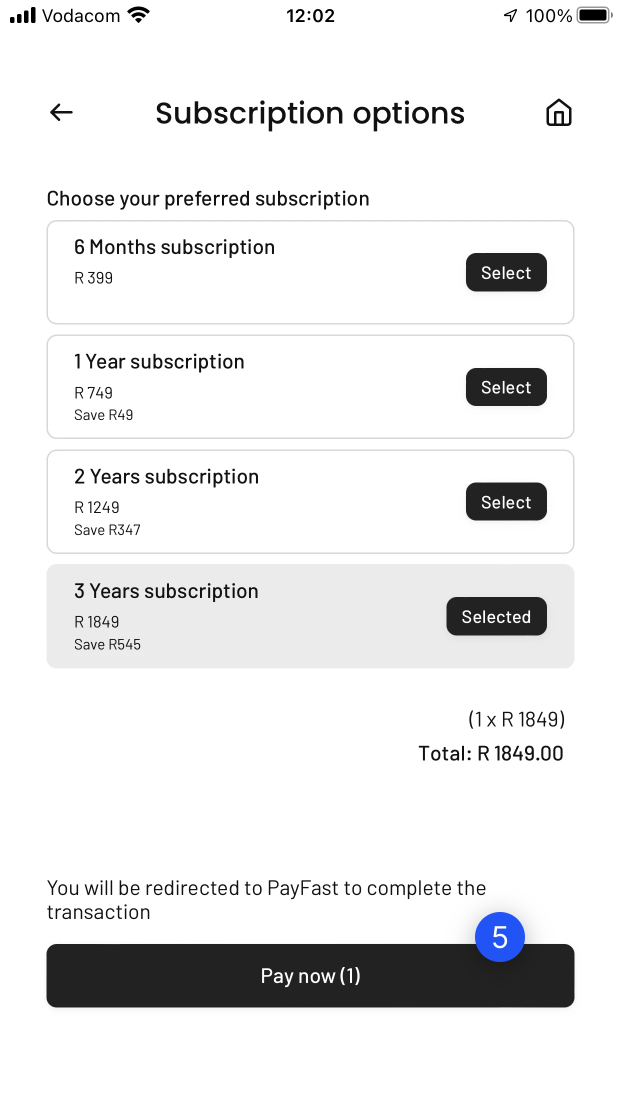 6. Confirm your billing details and tap Save & continue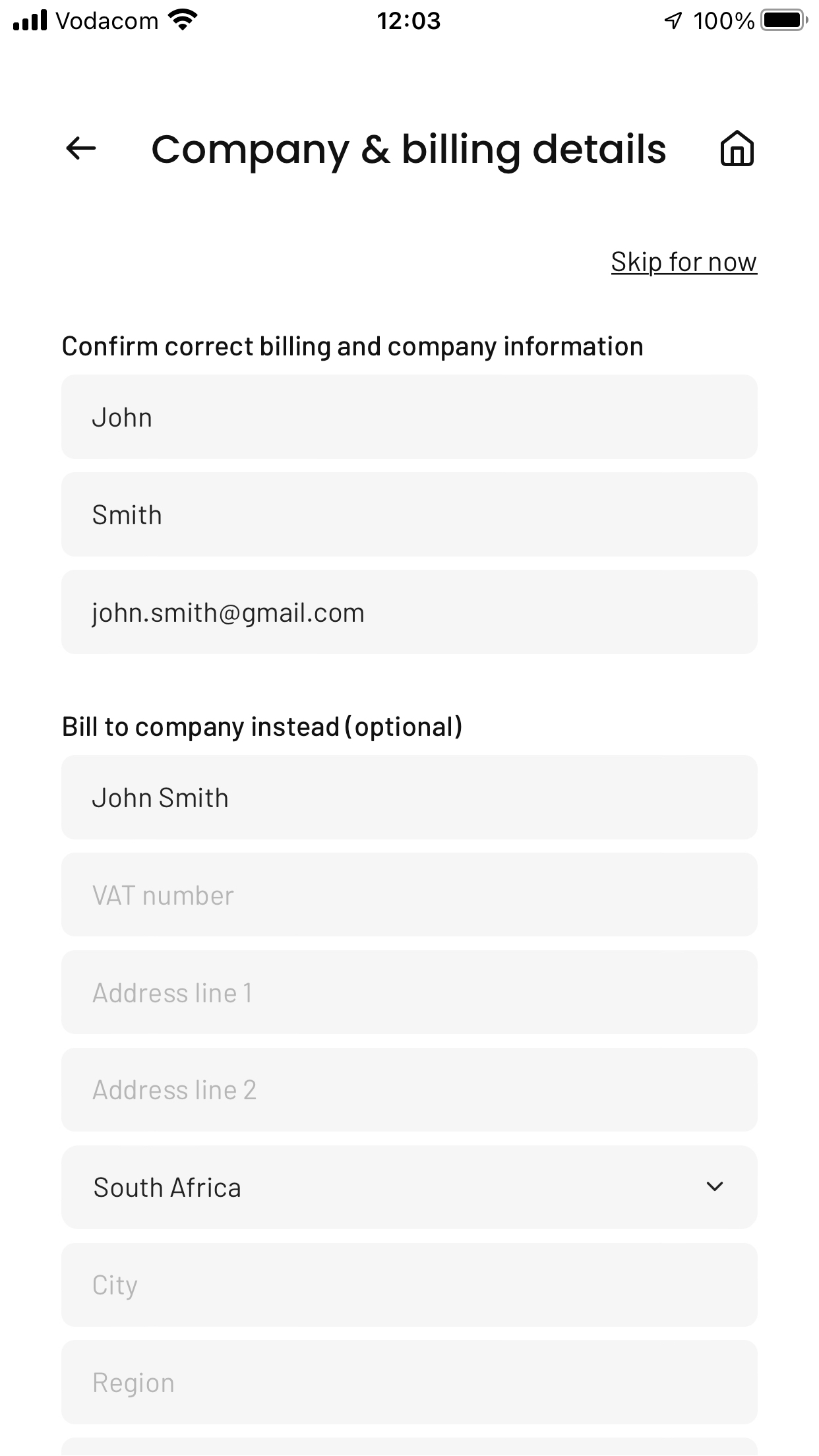 7. You will be redirected to PayFast to complete the online payment

What is included in the subscription?

The subscription keeps your Olarm connected via the built-in SIM cards and the services between the physical Olarm device and our server. It also includes the admin and management of these SIM cards.

Why do I pay for the SIM cards if my device is on WiFi?

Even though the Olarm device can run on WiFi, the WiFi is only a fail-over for the GSM SIM card connection, which is the primary connection. The subscription fee therefore includes data fees.

Can I put my own SIM card into the device?

Olarm manages the dual SIM network communications that is built into the Olarm device, which is included in the subscription fee. Please avoid tampering with the device as it will void the device warranty.

Why am I receiving emails from Olarm about subscriptions?

All Olarm devices require an active subscription for use.

Since Olarm works on a GSM technology, like your cellphone, it therefore carries a monthly service fee for monitoring and usage for each of your Olarm devices.

The emails are subscription reminders sent to primary account holders of Olarms, who are not subscribed for Armed Response services and are therefore subscribed to Olarm directly by default.

If you received the email but the device is already signed up with AR or you would like it to be, then please contact your AR company directly and request them to claim the device onto their systems.

Ask your Armed Response to claim the device

If you would like to subscribe for Armed Response services for your Olarm device, please contact your AR and ask them to claim the device.

What this means, is that the AR company will need to set up on their systems to receive and monitor signals from your device. You will subsequently be billed directly by AR and not by Olarm for that device.

To do this, please provide them with your device serial.

How to find the device serial in-app:

1. From Settings, tap on your username to open Account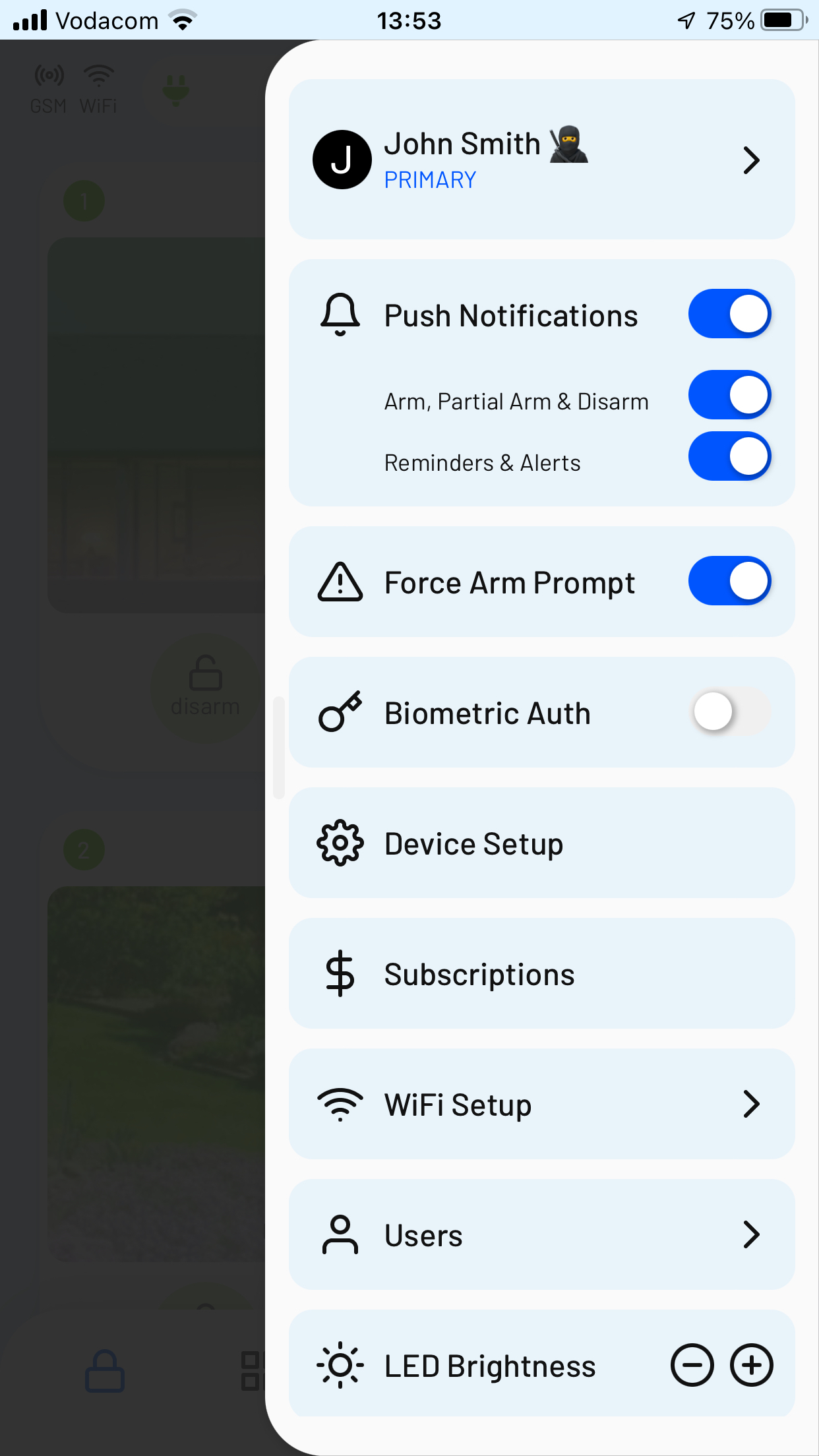 2. Tap on Devices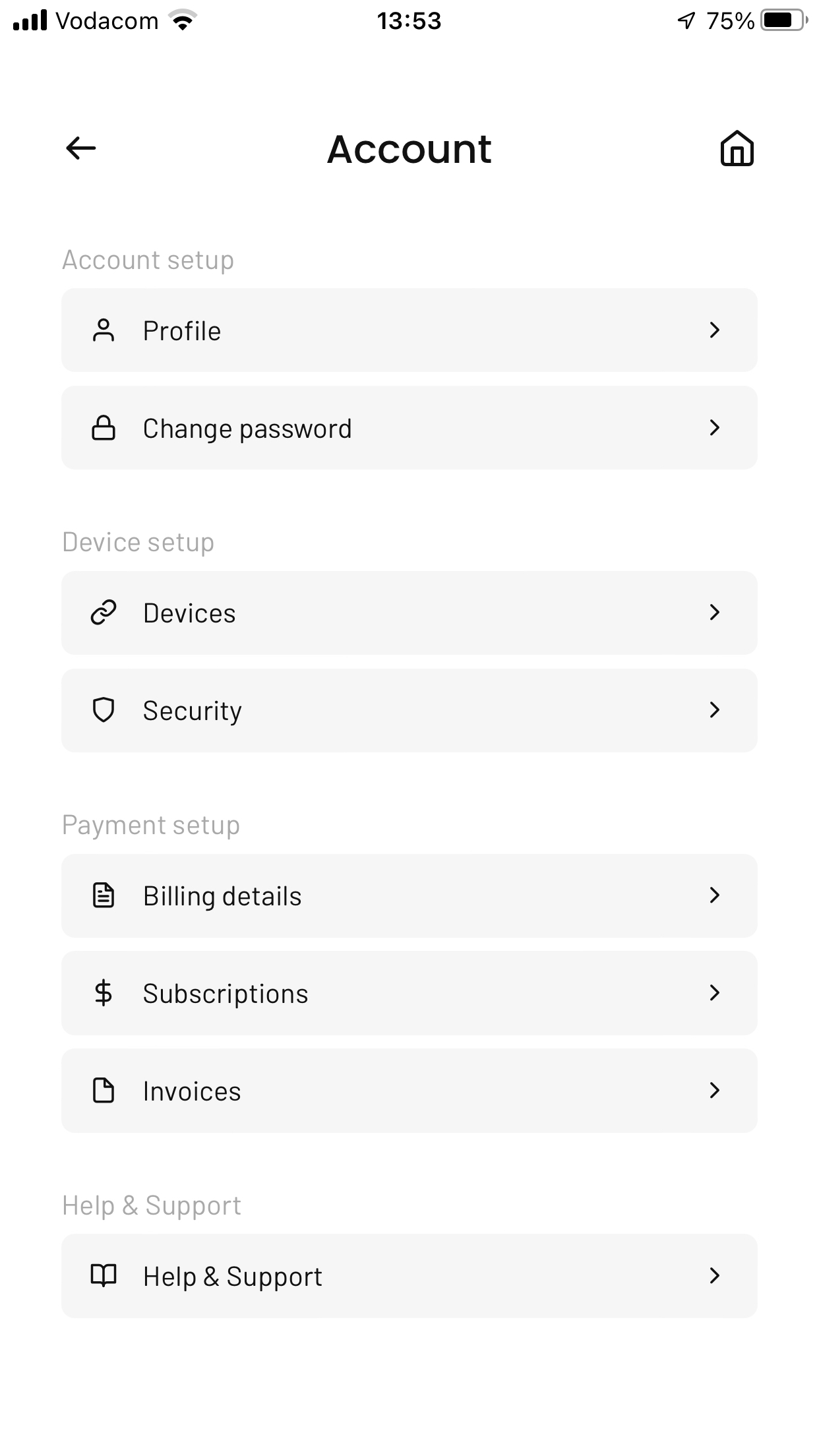 3. The device serial is directly below the device name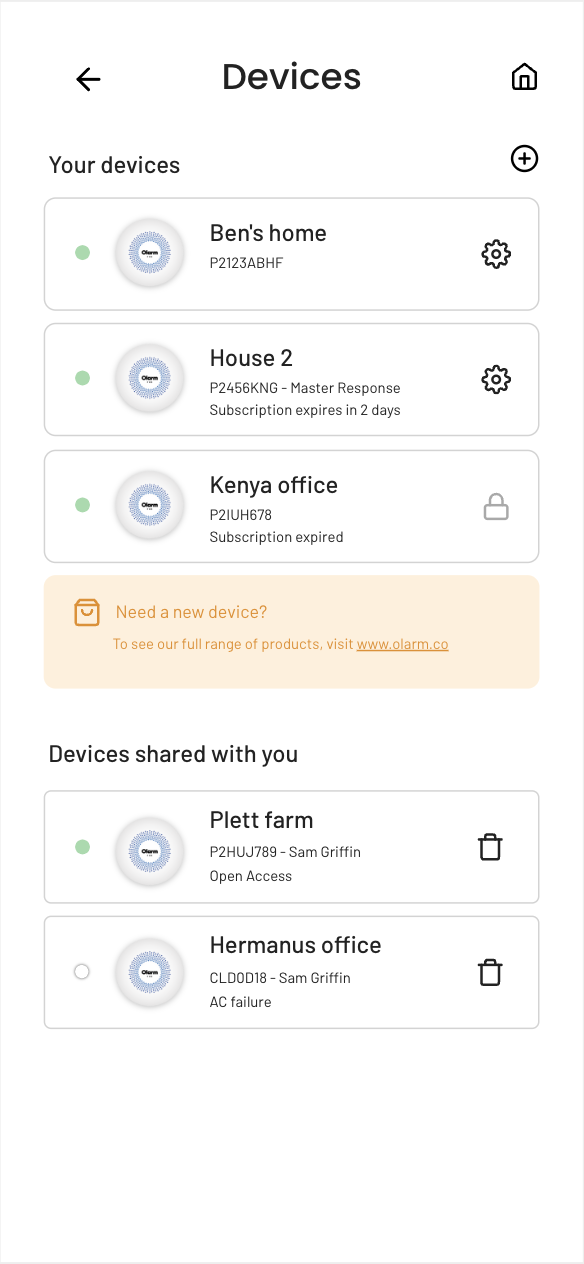 Armed Response subscription vs Olarm subscription

When being billed by the Armed Response, it means that you would like the AR company to monitor your device signals and provide the relevant armed services when needed. The extra cost therefore includes the additional services on top of simply being able to to monitor the device by yourself from the app, as is with an Olarm subscription.